STOP Making Your New Year's Resolution!
By testing | 02nd Jan, 2019 | Business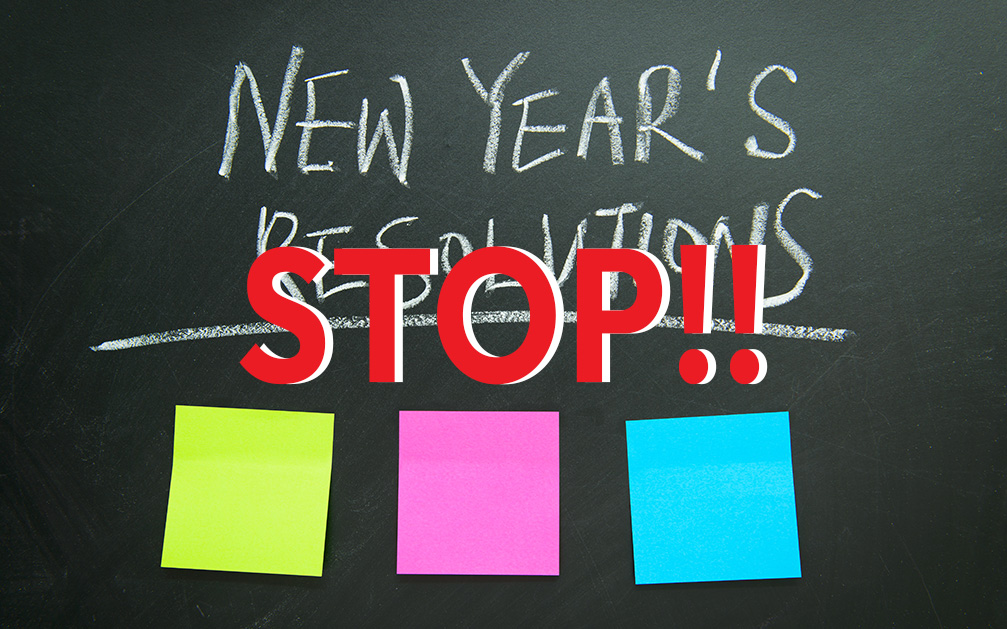 It's a Brand New Year and I thought I'd leave it a couple of days before I wrote this post..
"Conventional Wisdom" this time of year is to make a New Year's Resolution… A resolution to lose weight, quit smoking, quit drinking, get a new job, start saving… etc etc etc
Here's my Opinion… DON'T do it… DON'T make a New Year Resolution.
Now hear me out…
How many December 31sts have you made a New Year's Resolution and completely forgotten about it the next day or when it got inconvenient?
For most people, New Year's Resolutions just don't work.
They don't… you know they don't… but it feels good to say you're going to do something… even if you have absolutely no intention of actually doing anything.
But, if you REALLY want to be healthy this year, if you really want to be smoke-free, if you REALLY WANT TO BE FINANCIALLY FREE… Don't make a Resolution….
Make a DECISION & Make an ACTION PLAN and then TAKE ACTION!
Sit down RIGHT NOW and write down what having this new life where You Have an ABUNDANCE OF MONEY and all the TIME in the world to ENJOY IT feels like… That feeling of being FINANCIALLY FREE…
Now, that's all nice and feel good and fluffy, but now the rubber hits the road… what do you have to DO to get there? What actions do you have to take REALISTICALLY to build Financial Freedom?
How much income from Trading and Investing do you want by this time next year? What strategy will you use to create your first active trading income and leverage that into passive income streams?
If you'd like to have a call with one of our Trading and Investing Business Professionals to get started on your Financial Freedom Plan, it's easy…
Just Contact Us with your best contact phone number and one of our team will help you get started turning your weak Resolution into an Actionable Plan for your Financial Future!
More Information
For more trading term general definitions, visit our A to Z of Forex Trading
To look at these concepts in action, please visit our sister site, Latest Forex Rates
What to do Next
If you have more questions or need further guidance, don't hesitate to reach out to us at The Trading Coach International for personalized coaching and support.
If you would like to learn more about trading forex profitably and what steps you can take next to get on the right track to build your Lifestyle Income From Trading, you can book an no obligation, Free Strategy Call with our Lead Trading Coach by clicking on THIS LINK
Disclaimer
The information, strategies, techniques and approaches discussed in this article are for general information purposes only. The Trading Coach International does not necessarily use, promote nor recommend any strategies discussed in this article. The information in this article may not be suitable for your personal financial circumstances and you should seek independent qualified financial advice before implementing any financial strategy. The Trading Coach International is not a financial advisor and does not have AFS registration.