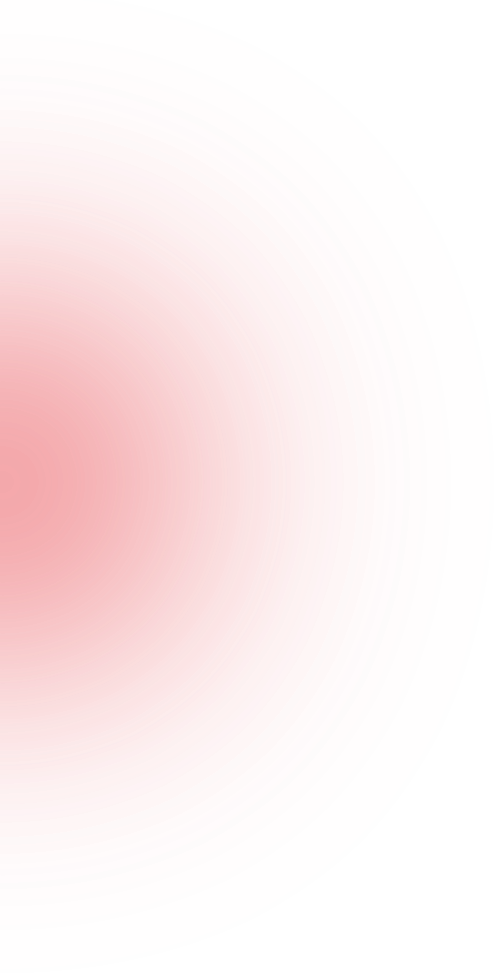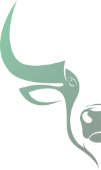 Get Back on Track to Your Full Time Trading Income.
Have you Hit a Wall With Your Trading Results?
You've been Researching, Trying Different Strategies, Following various "Gurus", Demo Trading or Live Trading, following all the advice, but still not getting the Results You Want?
Looking for an Easy to Follow Pathway, with a Sound Trading Strategy that Makes Consistent Profit and Support from a Dedicated Forex Coach Who Will Help You Find Your Way and Support You to Build a Strong Trading Income?
Imagine Feeling Confident in Your Trading, Having the Results on The Board to Know that You're Making Progress Towards Your Goals of a Financially Stable Future from Trading…
The Truth is that, Regardless of Your Results to date, You CAN turn these Goals into a REALITY with a sustainable Growing Trading Income in your spare time – as little as 6 to 8 hours per week.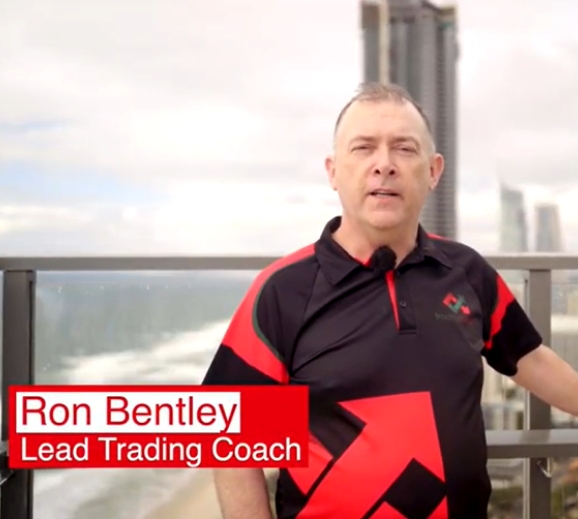 Building Your Lifestyle Income From Trading
A Step By Step Pathway To Replacing Your Full Time Income
Book Your Free Call
This FREE, Obligation-free call is the best 30 min investment you'll ever make.
Helping Regular Aussies Build Financial Security Since 2016.
Founded in 2016, by husband and wife team, Ron, our Lead Forex Coach and Ives, our Community Manager, The Trading Coach International was born to serve one purpose:
To Help overworked everyday people Build the Lifestyle and Financial Abundance they'll enjoy for the rest of their life.
In the years since we've had the pleasure of adding 100's of members to our community and having a lasting positive impact on their lives.
Whatever Your Background or Previous Experience… We Can Help you replace your full-time income with a Trading Income.
We've worked with 100's of aspiring Investors & Traders from all walks of life, and our LIFT Community is proof that virtually anyone, committed to a stable financial future can become a Successful Investor Trader.
We know a one-size-fits-all approach doesn't work, so we give you a personalised pathway, with the support of a dedicated trading mentor, that's made just for you.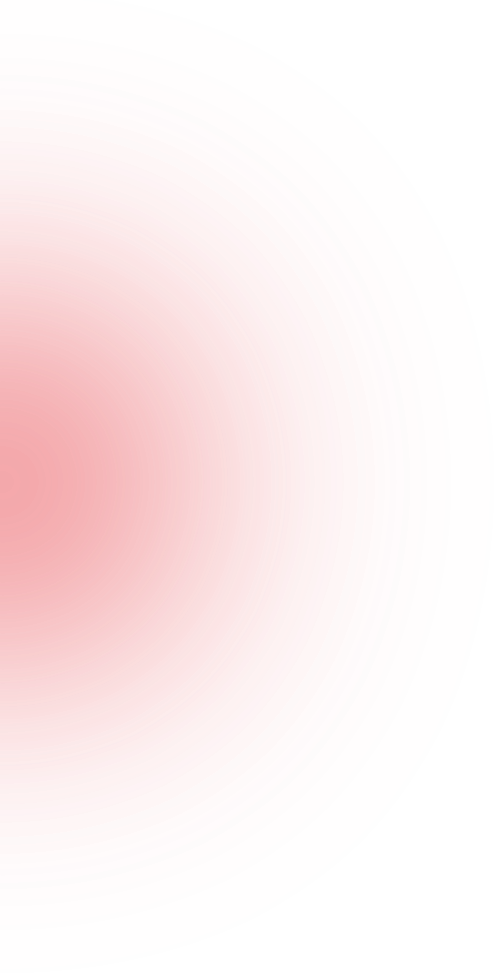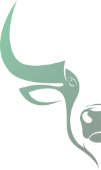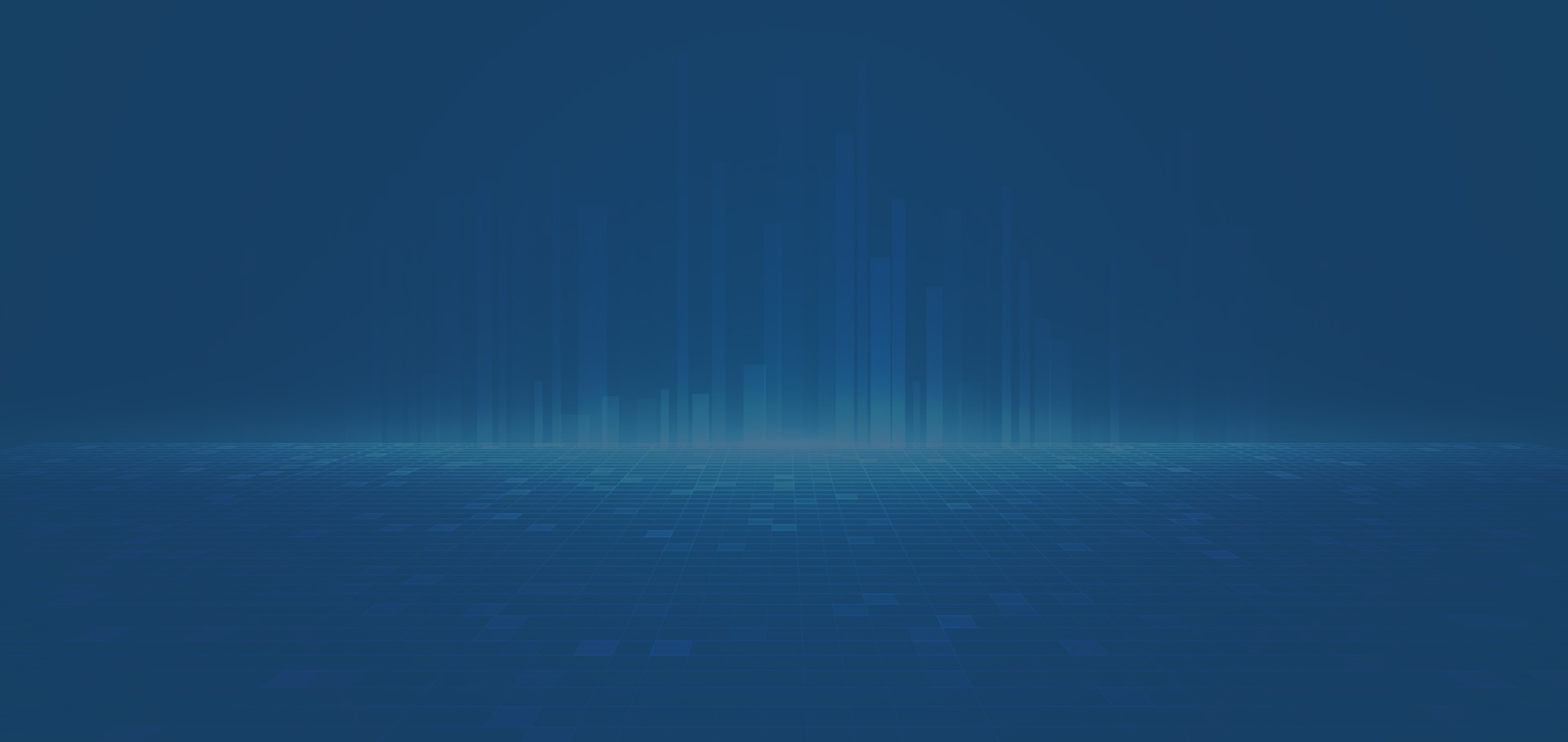 The Simple Yet Powerful 4 Step Program That's Helping Everyday Aussies Build a Balanced, Financially Free Lifestyle.
Learn These 4 Steps in Your FREE Coaching Call.
1-on-1 Coaching Begins Here
Develop Your Trading Skills
Optimise Your Results
Maximise Your Profit
This 1-on-1 Education and Coaching Program Includes
Unlimited 1-on-1 Coaching

Live & Online Workshops

On Demand Lessons & Tools

Supportive LIFT Community

A Proven Path to Trading Success
How LIFT Investor Trader Helps People Build Financial Independence Step by Step.
LIFT Investor Trader Helps Experienced Traders Get back On Track through Four Easy to Follow Steps, where they'll build upon their current knowledge, skills and habits, learning Step by Step to Plan, Set Goals, Manage Risk to Grow a Lifestyle Income trade by trade, gradually improving and scaling from where they are into a Full Time Trading and Investing Income.
And this transformational process takes as little as 12 to 18 months or less!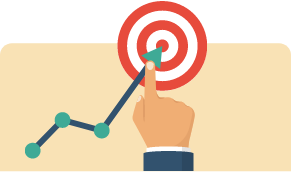 Trading Success Foundations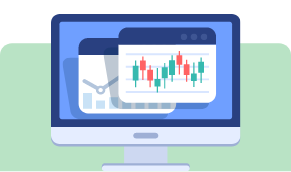 Consistent Demo Trading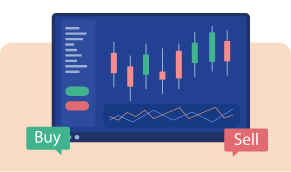 Profitable Live Trading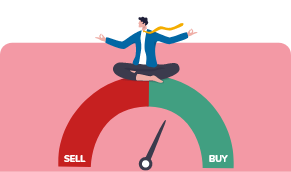 LIFT Profit Optimization
Learn How to Build Your Lifestyle Trading and Investing Income in as Little As 12 to 18 Months
Book Your Free Call
This FREE, Obligation-free call is the best 30 min investment you'll ever make.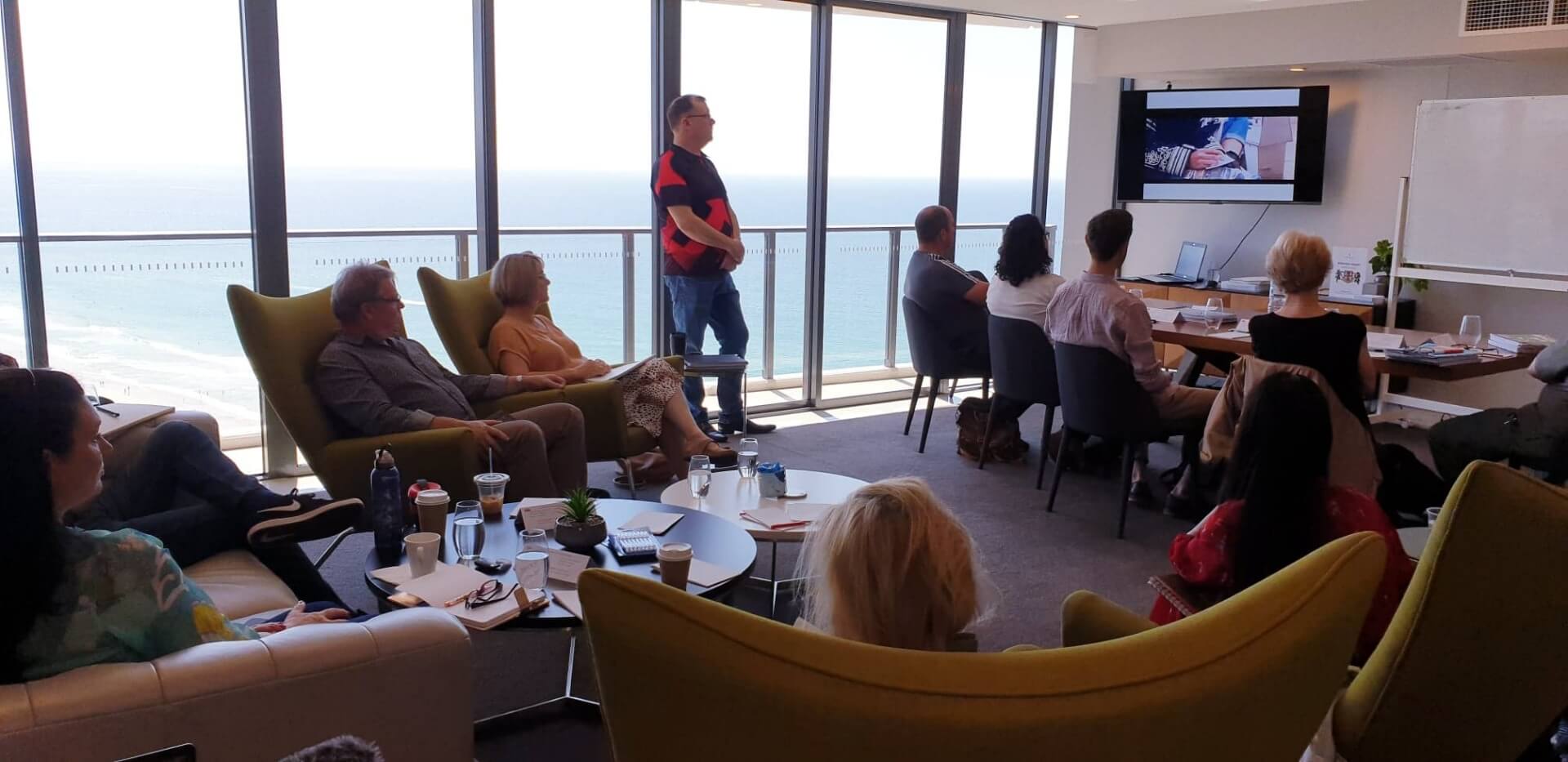 Our Clients' Case Studies
Making Your Financial Independence Goals a Reality
What Makes LIFT Unique?
In LIFT Investor Trader, You're NOT one of thousands of faceless course students.
You are a Valued Member of a Thriving Success-Focused Community.
One of the greatest challenges faced by most traders and investors is the lack of objectivity and support that they've experienced in the past.
Through One on One Support of our Experienced Forex Coach and Trading Mentor, Regular Live Trading and Community Social Events, our Members Only Private Facebook Group, Dedicated Small Group Trading Teams, you will meet, learn from and share strategies with other Successful LIFT Investor Traders who are building their Lifestyle Income From Trading and Investing, just like You.
We have actively growing and supportive LIFT Communities all around Australia, who are there to help you succeed.
The Changing Face of Retirement in the 21st Century…
Regardless of your previous experience and how long you've been on your journey, if you have the desire to succeed, you have the opportunity to build a Lifestyle Income through LIFT Investor Trader.
With the Global Pandemic redirecting the way we can earn in the 21st Century, more people have come to see that life is more than just building a career and planning for a distant future retirement.
We have learned that life is about building a lifestyle and enjoying every moment of life.
More 30 to 50 year old people are now seeing what we've been saying for a long time: that retirement is linked to financial stability, not necessarily to age and; if you build a secure financial foundation, retirement can come a lot sooner than you think.
People who are closer to what would be considered retirement age are now looking for opportunities to fast track their retirement plans and enjoy life while they have the good health to do so.
If this sounds like you and you want to see how you can more productively invest your spare time over the next 12 to 18 months and build a sustainable, growing investing and trading income, then LIFT may just be the opportunity for you…
Join our Success-Focused Trading Community.
Most Traders and Investors find Trading a Solitary, Isolating Pursuit.
But, it doesn't have to be that way!
In LIFT you will meet, learn from and share strategies with other Successful Traders who are building their Lifestyle Income From Trading and Investing, just like You.
We are Building Active and Supportive Trading Communities all around Australia and across the world.
Book Your Free Call
This FREE, Obligation-free call is the best 30 min investment you'll ever make.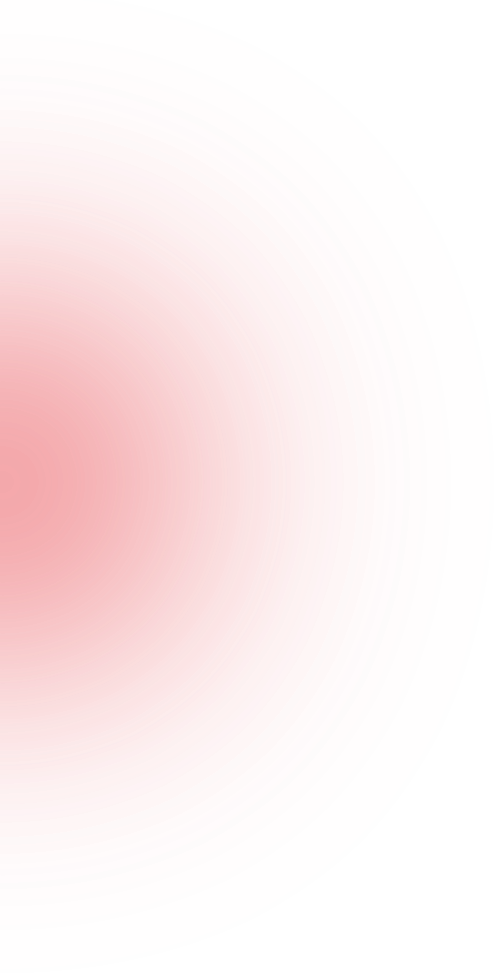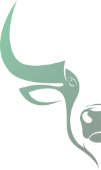 CLAIM Your Free 30 Minute Forex Focus Strategy Call
(Valued at $249)
Give Me 30 Minutes & I'll Show You Where to Focus Your Trading In 2024 to Unlock More Time, Grow Your Results & Increase Profits.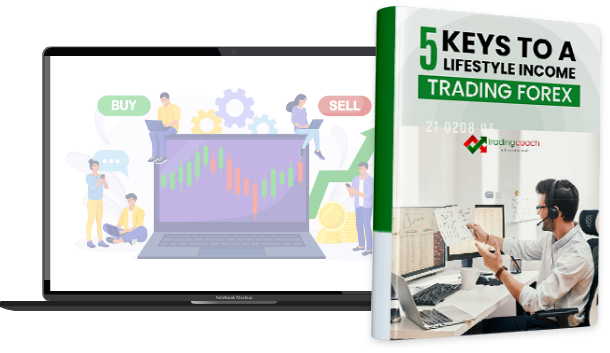 Here's some of what you'll get in your FREE Strategy Call: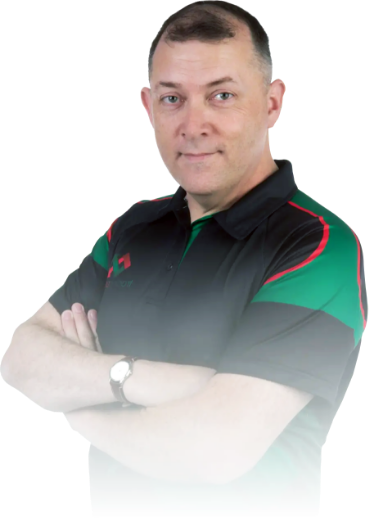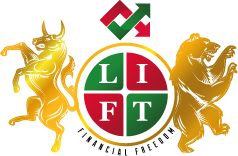 Your Coaching Call will be with our Lead Trading Coach,
Ron
Book Your Free Call
This FREE, Obligation-free call is the best 30 min investment you'll ever make.
FAQ's
By Now You Probably Have Some Questions about How to Start Trading.
Here are the answers to our most Frequently Asked Questions:
Should I Learn Forex Trading? Is Forex Trading Suitable for all Investors?
There are many reasons why Trading the Foreign Exchange Market is a good option for many of those looking to trade.
You can be a Forex Trader in your spare time – The Forex market is open 24 hours a day 5 days a week and you don't to be an expert in financial services to be a successful at forex trading.
It is the most liquid market on the planet – you are able to enter and exit trades quickly to take advantage of regular price fluctuations.
Those "in the know" understand that foreign exchange or forex trading is one of the most lucrative financial markets for savvy traders.
Forex has the most money traded in it – around $7.5 Trillion US per day – most of which is by large institutions, such as banks, hedge funds and fund managers – if there was no money to be made on the forex market, would these profit-focused organisations be doing it?
If you approach currency trading as the business it is, and apply proven profit making strategies, with a level head, you can create a consistent income forex trading on the currency markets.
Our Coaches have been helping forex traders through our step by step trader training to create financial freedom for more than 12 years, many of which are new traders as they get started trading financial products.
Trading leveraged financial products, such as forex, is not for everyone – your losses are leveraged, as well as your profits! If you have any concerns, you should seek the advice of a qualified financial advisor, so that your personal circumstances can be considered before undertaking any form of leveraged investing, including forex trading.
I have never traded the forex market before. How quickly can I make money?
Forex Trading profitably is not a Get Rich Quick Scheme… Like any new enterprise, it takes time and effort to develop the skills and structures to trade the forex market profitably on your live trading account.
Be realistic in your expectations about the time and effort from the time you start trading until you are profitable.  Focus first on your trader training – the education foundation on which you will build your consistent trading income.
The key to consistency in trading the foreign exchange profitably is that it is one of the strongest financial products for focused traders and should be traded with care and an emphasis on long term positive markets.  Trading all financial products should tailored strategies that take advantage of their unique strengths and risks.
The LIFT Investor Trader 4 Step Program has been developed to guide new Traders and experienced Traders to develop the skills, experience and mindset it takes to make consistent profit from Trading in the most achievable time frame.
LIFT Investor Traders are regularly achieving consistently profitable live trades on the foreign exchange market within 4 to 6 weeks of starting this program. Some take shorter and others longer, depending on the their effort and willingness to be coached by our experienced coaches.
Do I have to invest a lot of money trading forex to learn?
An investment of money and time is generally required to start any profit-focused business.
Ideally, you should have funds of at least $20K to start your trading business – some of this will go towards your education and the rest towards your seed capital.
Through your trader training, developing your education, knowledge of the trading strategies and business development is the most important investment.
Learning from people who have a proven track record of helping people achieve profits from forex trading, will help you develop the skills you need to succeed, whilst avoiding the pitfalls of making costly mistakes, such as losing large amounts of money on unproven methods or dealing with self-sabotaging limiting beliefs.
Your Trading Coach will help you develop a consistent high return profit making business through the use of demo accounts, and staged progress into live and compounding, as you achieve consistently positive returns in your trading account.
The first live trade you place (in Step 3 of LIFT) will only cost around $500 US and we have helped new Traders build large incomes from just that one investment.
Following a proven plan, accepting coaching from those who have helped others achieve success and approaching Trading like the business it is, will help you achieve the best return on your investment.
Can I succeed as a Forex Market Trader?
That's a great question… and the Great News is that the answer is completely in your hands.
The Trading Coach International is committed to providing our members with the most comprehensive education and tools our members need to make consistent growing profits from Forex Trading in their trading journey.
It is up to the individual Trader as to whether they will follow the coaching as they get started to achieve their desired results and grow their trading account.
Patience, consistency, the willingness to accept coaching, particpating in your trader training and the commitment to achieving their financial goals are the keys to success in a Trading Business Venture, not a person's background or even a formal financial services education.
People in our LIFT Investor Trader 4 Step Program who are achieving success on a daily basis have diverse backgrounds – from takeaway shop workers to lawyers, chiropractors to truck drivers, builders, nurses, at home parents, nurses, professional traders, real estate agents, engineers and project managers… the list goes on.
Our coaches will support you and help you be the best, most profitable trader that YOU can be, taking into account your learning style, your forex trading style, your strengths and your goals.
Do I have to be a Computer Genius to Trade?
A basic ability to use a computer is needed to be able to open and read the trading charts and place trades using either fundamental analysis or technical analysis.
Generally, if you are able to receive and answer emails, surf the web and do the basics, you should be fine as you get started.  Your skills will develop with the more technical analysis you undertake, practice buying and selling and take advantage of coaching events.
Our coaches are very skilled at helping members learn forex trading strategies and get up and running and they can even help you install and set up your charts.
What pairs can I trade using your Trading Method?
We always suggest trading the Major Currency Pairs, as they have the largest traded daily range and tend to move more predictably.  They are also the pairs most traded by traders working for financial services using both technical analysis and fundamental analysis.
This is a key part of the strategies taught in the LIFT Trading Training.
Having said this, our LIFT Trading Method can be used to trade any currency pair, provided you understand the potential risk of loss associated with the more exotic financial markets.
Do you employ strong Risk Management Strategies?
15 + years as an Investor and Trader has shown me that there is no Reward without Risk, but Risk can be Balanced so that you can achieve the best return for the Level of Risk of Loss that suits your personal risk profile.
The LIFT Investor Trader 4 Step Program teaches how to Effectively BALANCE Risk and Reward to Protect Your Capital, whilst Maximising Your Profit using proven forex trading strategies from the time you start trading your demo account until you have a healthy growing trading account.
Education and Mindset are the Strongest Risk Management Structures for Trading Success; but having a High Probability Trading Method that is proven effective and that has Strong Stop Loss Rules, is also very important.
There are several Active and Passive Risk Management measures that are built into LIFT Investor Trader and the LIFT Trading Method.  We would love to explain more about them in one of our Live Workshop Preview Events.  These events are suitable for all investors, whether they are new traders or if they are experienced forex traders looking to improve their trading style.
What broker or trading platform do I need to use?
Using a legitimate, registered and ASIC (in Australia) Approved Broker experienced in leveraged financial services and markets is our first recommendation when trading the financial markets.
Our Trading Method does use a non-standard indicator and specific time frame charts.  Some of our Traders use Metatrader MT4 platform, but most of our forex traders use the Think Trader pltform.
The broker Think Markets has these charts available exclusively to their clients.
The Trading Coach International has no negotiated favourable terms including fast track application process, tight pip spreads and access to extra services with Think Markets.
To access these special services, click on this link:
http://welcome-partners.thinkmarkets.com/afs/come.php?cid=15787&ctgid=1001&atype=1&brandid=7
Ultimately, it is your choice and you should always choose the Broker with the service and support that best suits your personal needs.
Do I have to watch the charts all day or can I make money in short timeframes?
Our Traders usually trade around the major Market Open and Close Times and learn to Take Profit when the Market gives it, then once they've made their money, they can enjoy their life with their family, friends and following their passion.
Initially you will send more time learning the ins and outs of forex trading, understanding the foreign exchange market and practising the LIFT Forex Trading Strategies as well as watching the many videos in our Members area covering all aspects of how LIFT forex traders start trading, navigate the challenges of trading the financial markets and establish their profitable trading business.
Time management is an integral part of the how to be a productive trader training that you will receive in LIFT Investor Trader.
How long do New Traders take to learn your system effectively?
We have a 4 Step Process where New LIFT Traders are guided through establishing their Forex Trading Business, Learning the Trading Method, Practicing in a simulated demo account environment using a demo account, proving they can trade profitably, then trading live with the view to making profit.
Normally this is a 3 to 5 month process or trader training, application of strategies and development of skills.  Your focus is about taking the time to learn forex and developing the skills trading forex to be consistenty profitable – there is no benefit in rushing into real life trading account trades without having built a strong foundation.  The best approach, we've found, is to focus on consistency, then profit will follow.
Traders are support throughout the whole process, guided to see areas to improve and worked with to develop strategies to achieve consistent success.
As mentioned before, Your Commitment to Achieving Your Goals will Determine Your Success. We are here to educate, support and coach you through the process.
What makes LIFT Investor Trader different from the others?
There are many trader training courses and programs available to new and existing Traders to learn forex.  All of which have their own unique selling points.  Depending on your goals, these may or may not be suitable for all investors.
Instead of comparing ourselves with others, we prefer to focus on why we offer the program and support that we do: We are fully focused on YOUR SUCCESS as a Profitable Trader.  LIFT Investor Trader is built on this focus.  We don't offer hobby courses or "Get Rich Quick" promises.
We approach Trading as a business and educate and coach our Traders in EVERYTHING it takes to make Consistent Profit From Trading – not just the technical analysis of charts, but also:
Risk Management,
Developing a Financially Free Investor Trader Mindset,
Trading Business Management,
Money Management and
Time Management.
Understanding and using Financial Services to Build Your Personal Investment Portfolio
It's one thing to learn to trade, but Making a Consistently Growing Profit from Trading is Our Focus.
Our Proprietary LIFT Trading Method is included in Your Membership – LIFT Traders are consistently achieving upwards of 20% profit per week and 80% positive trades using this high probability Trading Method.  There is no ongoing cost to use the LIFT Trading Method for our Traders.
Our Coaches are all Experienced, Profitable Forex Traders, but above this, they are experienced and people-focused Coaches, who are trained and motivated to help you bring out Your Best Results.
Being a Great Trader is one thing, but You should want to Learn from a Proven Trading Coach who can not only make good trades themselves, but also Understand, Guide and Support You as You Start and Grow Your Trading Income.
The LIFT Trader 4 Step Program includes Live Events, Online Events, Videos, Handbooks, One on One Coaching, a Members Only Facebook Group and organised Trading Teams to help All of our members learn and apply our Strategies, Tools and Techniques, based upon their personal learning style and strengths.
Our weekly Zoom Broadcasted Coaching Sessions are hosted by our Lead Coach and Program Developer, an experienced Trader and Coach who takes you through the Live Market, giving valuable insights, potential trade entry and exit points and how to manage your trades to achieve consistent profits.
Collaboration… NOT Competition.  No-one gets left behind!  Our Supportive Member Community is with you to share their experience, insights and support to you as a LIFT Trader.
You have the opportunity to learn in 360 degrees – from your Coaches, as well as from other Traders in the LIFT Trader Program.
We have NO Ongoing Costs.  Becoming a LIFT Trader incurs a one-off fee and covers all aspects of your education, coaching and support.  Monthly Live Coaching Events may have a $10 attendance fee to cover room hire, but often times this amount is donated to a charity or community support program.
We provide support, no matter where you are – we currently have Established LIFT Trader Groups in Melbourne, Sydney, Adelaide, Gold Coast, Brisbane, Perth, New Zealand and new Traders coming on board in The Philippines, The US, South America and across Asia and Europe.
What percentage of your Traders do not succeed and why?
We're committed to all of our Traders achieving their version of "Success".  Some people join our Program to make a million dollars from forex trading or create a financial legacy for their family and others just want to earn enough so that they don't have to take a second job or so that they can afford to send their kids to a better school or to go on nicer holidays.
By sitting down with our Traders as they start their Trading Business and getting to know their core values, their goals and what inspires and motivates them, we, as coaches, are better able to help develop trading plans, action plans and guide our members to achieve their goals.
Every LIFT Investor Trader is different and one of our strengths is that we take an individual approach with each of our Traders.
We don't tell you what "Successful" is – you tell us what Success is To You.
Sometimes Traders have life get in the way – illness, change in job, new opportunities come up… Our Traders know that we are there to support them at all steps of the way to their goals.
If a Trader needs to take a break from trading, they know we are just a phone call away when they want to get back on track.
Approximately 83% of our Traders are currently Actively Trading and engaged in the LIFT Investor Trader 4 Step Program. The remaining 20% are always welcome to recommence if and when their priorities change.
What if I get negative trades?
No Trader is 100% perfect. There is no such thing as a 100% Profitable Trading Method.
Negative Trades are actually necessary if you want to improve your skills. The goal is to learn from any mistakes you make and every negative trades you make.
To have a REALISTIC approach to trading, you must expect to have some negative trades.
In the LIFT Investor Trader Program, we guide our Traders through each negative trade and one of our most reinforced Coaching Rules is:
"If you make 2 negative trades in a row, you contact your coach and ask them to review those trades to see if you missed anything BEFORE you take the next trade"
By starting your trading business in a Demo account, following the LIFT Trading Method and asking for coaching when you have negative trades, you are LEARNING before you Lose real money.
To progress from Step 2 – Demo Trading to Step 3 Live Trading (with $150 money in the trade) in the LIFT Investor Trader Program, you MUST have completed 20 Demo Trades with at least 70% positive results.
Then Before you compound profits or consider increasing your investment size, you MUST have completed 20 Live 1 Mini Contract Trades with at least 70% positive results.
Plan to Use your Negative Trades to Grow Your Profits!
If I become a LIFT Investor or LIFT Trader and decide not to pursue trading, can I get a refund?
Becoming an Investor or a Trader is not for everyone. It takes a time, money and effort commitment to achieve profit from trading.
We suggest that you seriously consider whether trading is a valid option for you, based upon your personal circumstances before joining this or any other investing or trading program, course or opening a trading account.
Seek indpendent financial advice before you take any action.
As this program is fulfilled with the receipt of your trader training materials and your access to coaching and education workshops, we are unable to offer a refund if you change your mind at a later stage.
Once we have received your application form and membership funds, we offer a cooling off period of 48 hours, during which you can request cancellation of your application and receive a refund of the full amount of your fee, less a $500 handling fee.
We cannot stress this enough… If you have ANY concerns about the suitability of this program, please DO NOT lodge an application.
What if I can't attend one of your live information events or webinars?
Most of the people we work with are very busy people.  If you're not available to attend one of our live events or webinars, we can arrange for one of our Currency Trading Business Specialists to call you and discuss our program and whether it may be a good fit for you and the forex trading goals that you want to achieve.
Please visit our Contact Us Page to let us know that you want a Specialist to contact you.
If you can make money from trading, why do you teach others?
Another Great Question, and one which I am asked All The Time!  Some people think that all Traders are self-absorbed and greedy. That's a stereotype and definitely not always true. Sure, some Forex Traders are, just like some people in any other profession.
Also, that presupposes that you can only do one OR the other (be successful OR teach other people) – this is often a limiting belief.
As professional traders and coaches, we want to show people that you can have everything that you want and are willing to work for.
Personally, we have "selfless" and "selfish" reasons for teaching people how to trade… It's true that Forex Trading can be lonely and isolating for most new traders. When we first started trading 19 years ago, we had no support, coach or community to turn to when things went "pear-shaped".
As we started achieving profit, we started sharing ideas and trading strategies with traders that we would meet and see the benefits they achieved from the coaching and support.
We believe that Trading is a great income opportunity for so many people, that not sharing it would be selfish and we have an obligation to share what we know. The membership fee is cost of entry to demonstrate commitment by the member to learn, but also supports the growth of the program so that we can reach more people.
Also, our Coaches find that, when you coach someone, you really need to know your Forex Trading Strategy inside out and it encourages us to take our own knowledge to the next level.
On top of this, over the years we've found that there are some selfish people out there who promise the world to new traders, but fail to deliver. We wanted to give people a REAL SOLUTION to creating consistent Profit From Forex Trading.
The selfish reasons? Well, we love working with people and that is a reward… Also the more people who use a paticular trading method and the more money that goes into the Market using a particular strategy, the stronger that strategy becomes and the more predictable and profitable the trades… More Traders trading successfully using the LIFT Method equals More Profit for all of the Traders who use it (including us)!
Do I need to Pay Tax on Money I make as a Trader?
IN AUSTRALIA
Always seek professional advice from a registered Tax Agent.
Generally, any income that you earn in Australia; other than from a hobby, is considered income for Income Tax purposes.
You should discuss this with your accountant – if you are running a trading business – as all of our LIFT Investor Traders do, they declare all the income and claim all the deductions for expenses for that trading business – including the cost of their investment in LIFT Investor Trader and other education and business expenses.
INTERNATIONAL
Always seek professional advice from a registered Tax Agent as to whether the income from trading forex, income from investing in financial products and deductions from expenses for financial services is taxable in your country of residence
How do I become a LIFT Investor Trader?
First, we'd like to congratulate you for making the decision to become a profitable forex trader and for considering us to help you develop the technical analysis and trading business skills to achieve this.
We understand that The LIFT Investor Trader and the LIFT Trader Training Process may not be the right fit for everyone and everyone isn't the right fit for LIFT Invesor Trader.
To ensure that our coaching is focused on YOUR SUCCESS, we only accept a maximum of 200 new LIFT Investors and LIFT Traders each year across Australia and internationally. Our acceptance process has been designed so that we are always working with the most motivated Investors and Traders.
We would like to speak with you one on one before you make the decision, so that you understand the commitment you're making to your future and the commitment e're making to you and so you can see if it's the best option for you and also to ensure that we are confident that we can help you achieve your goals.
To speak with one of our Investing & Trading Business Specialists, book a free 30 minute Strategy Call HERE